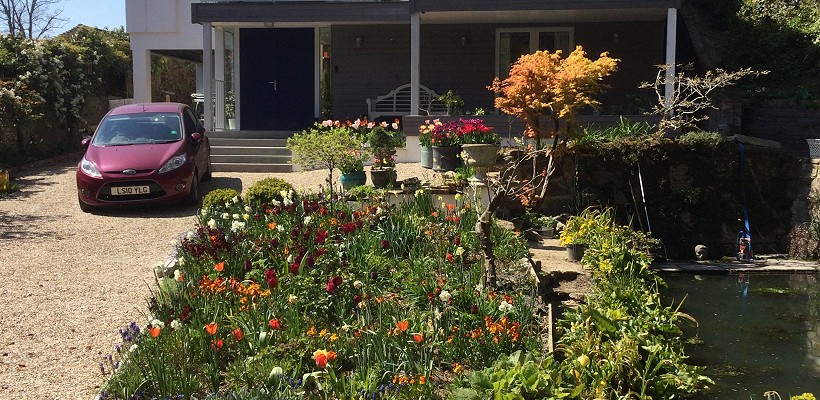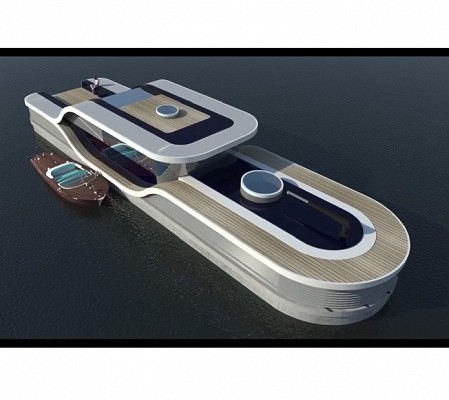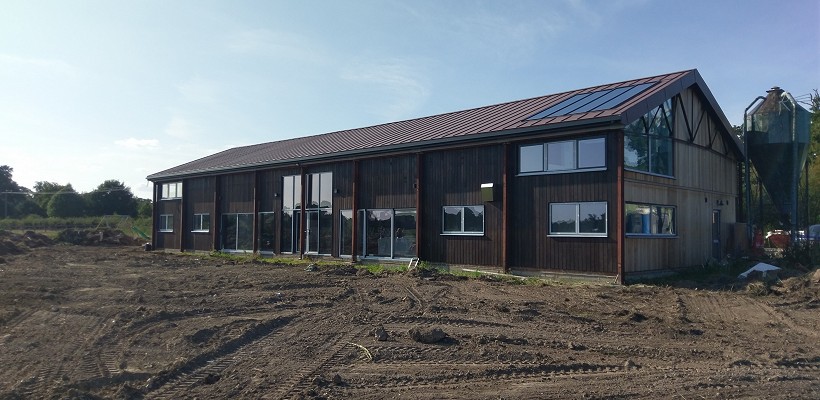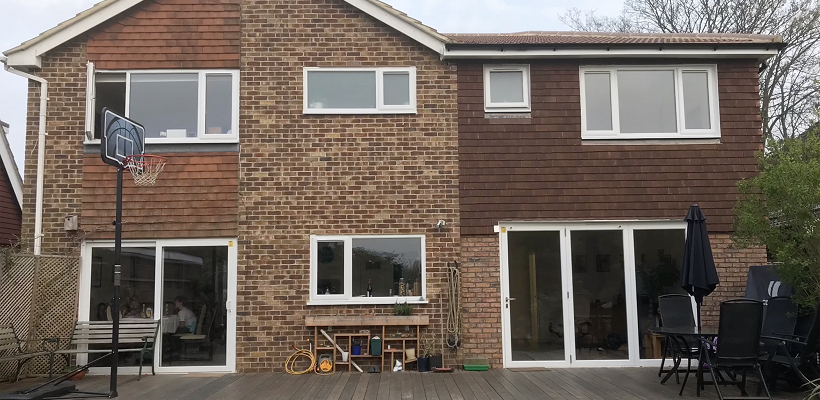 Testimonials
"The Design & engineering Design process was carried out effectively and any issues raised by the Project Engineer & Architect were clarified Promptly to the satisfaction of the relevant party.

Deliveries were suitably supervised & all site delivery restrictions were strictly adhered to. All site operatives were supervised by Thomas Carter Ltd management. Health & Safety and Site Rules were adhered to by all site operatives at all times. All working practices were carried out in a professional manner, this led to the successful completion of this phase of the project ahead of schedule.

In Summary, we found Thomas Carter Ltd extremely professional, knowledgeable and approachable should any issues need to be discussed. We would invite Thomas Carter Ltd to tender for any further projects of this design."

Paul Simmons

Contracts Manager – Penfold Verral Ltd

"We used the SIPS system in the construction of Highgate in 2008, working with Thomas Carter Ltd.

We established an excellent working relationship together and for a professional, easy, quick and clean framework method, we highly recommend Thomas Carter Ltd to supply you with and erect the SIPS system.

We would have no hesitation in using Thomas Carter Ltd again in the future should the opportunity arise."

C J Abbey

Company Secretary

"We're very pleased with the SIP construction- it's worked out exactly as we'd hoped it would, giving us a warm and spacious room- and would certainly recommend anyone else in our position to consider building with SIPs and working with Thomas Carter."

Whitstable

"I have to say I don't think we could have achieved certification without your expertise, it was our first one and your workmanship was great!"

Guy Shaw

Richard Dudzicki Associates Ltd

"I am delighted with my new homeopathy clinic. It is, light and airy with excellent insulation which keeps it cool in summer and warm throughout the winter. All my clients remark on its pleasant and calming atmosphere, and for me it is a very therapeutic place in which to work. The workmanship is superb, and the materials and finish are of a high quality throughout.

Gerry and his team are hard-working, highly skilled, and a pleasure to have around. The whole project was handled in a very helpful and considerate way that enabled my business to be carried on without interruption.

Despite being a very modern design, the building sits well in the landscape because of the natural materials used in its construction, and it has received many complimentary comments from neighbours and visitors alike.

I would be happy to recommend Thomas Carter to anyone considering a project of this nature, and would welcome a visit from anyone who would like to see the building for themselves, or discuss the experience of having it built.

Thank you again to all at Thomas Carter!"

Lyn Rajan

Client

"The whole process was carried out very efficiently and expertly even with basic plans that were provided by the client. The Kingspan Sips system is extremely fast to construct which produces a very energy efficient building. We hope to use this system in many more of floating homes in the future."

Mark Junak

Contracts Manager

"...quite apart from their commendable efficiency in process, and determination to meet deadlines, TC have a more valuable ability, they know how to engage fellow building contractors who lack SIPS experience, bringing together all necessary parts until successful completion: sceptics converted..."

Nigel Jury

Client

We successfully completed a project in Eastbourne in January 2008 (a pair of semi-detached houses) for the first time using Thomas Carter Ltd and the SIP System. We were impressed with the speed of build and the quality of the finished units, the high levels of insulation were a major benefit when marketing the development.

We have, therefore, continued to use Thomas Carter Ltd on a subsequent development of 9 units in Heathfield, again completed in record time.

The process of working with Thomas Carter Ltd was very efficient and the benefits of developing drawings & structural engineering in the office and then the offsite manufacture of the SIP structural components, enabled the watertight shells to be erected on site in an 8 week period.

"We would definitely contact Thomas Carter Ltd to tender for future developments where the use of SIP is required."

Glen Lines

Directors.

"Thomas Carter provided us with a SIPS solution on the new teaching block development at Durrington High School in Worthing. They were very proactive in their approach, ensuring the design detailing was efficiently progressed from the start. We had a very tight build programme to achieve, and a very challenging lead in time from order placement to installation commencing on site, Thomas Carter worked collaboratively with us to ensure not only the required on site date was achieved but improved with the materials being available to commence 1 week earlier! The installation on site was completed to a high standard, with on site solutions to problems being swiftly proposed and dealt with by their operatives on site. We look forward to the next opportunity to work Thomas Carter, and would absolutely recommend them to others."

Gareth Phillips

Contracts Manager

"I would like to take this opportunity to say a Huge Thanks to you and the whole team and especially Gerry, for all the patient guidance and help along the way to getting this extension built. Although there were several bumps in the road on this project, Thomas Carter, kept steady support and acted as an assured partner which I really appreciated. I am really happy with it and send my thanks to you and all your team!"

Maria Santos

Client

"Working with Thomas Carter and using SIPs to construct a first floor over an existing ground floor extension made an awkward project into a simple one.

Once we had prepared the first floor, the crew from Thomas Carter arrived on a Monday morning and the second floor was up with trusses in place by Tuesday lunchtime. Amazingly quick and easy to assemble.

Internally the trades were able to get on and fixing to timber made their job so much easier. Externally we chose to use cladding fixed to battens. All done in a couple of days!

All in all - a great way to build."

Richard Barker

Client

Facing the challenge of building our dream home was expecially daunting for us being new to the world of self-building.

We wanted a low maintenance, energy efficient eco house, designed to our own specificaiton.

After much deliberation, we chose Thomas Carter, a Kingspan delivery partner, as SIPs was our preferred route to construction.

Thomas Carter were very easy to work with and totally understood our requirements from the outset. They supported us through the construction process, providing advice and guidance on all manor of issues, which was often lacking when dealing with the other professionals and trades employed on our project. We are completely thrilled with the result and would wholeheartedly, recommend Thomas Carter to anyone embarking on a similar project.

We really love living here, the house is so light and airy, and has the relaxed easy living vibe we were after.

Lesley a Jim Farrow

Client
School – Worthing
A large Cladding Contract, designed and installed to stringent time constraints, applying SIPs to a steel frame section to accommodate 15 Classrooms, laboratories and performing arts area.
Detached House – Kent
Modern Design
A Turn Key Design & Build Project using SIP for the structural shell & roof. Finished with brick ground floor, plato wood rain screen to 1st floor and aluminium clad timber windows.
Detached House – East Horsley, Surrey
Built in the leafy suburbs of the commuter belt Surrey, this property is of a contemporary design and finished with a flat roof. This architecturally designed house is suitable for the large spans required by the client.