Building With SIPs
Building with pre-formed SIPs is not a new development. Buildings of all shapes and sizes have been built using SIPs for many years, particularly in the US and Germany and increasingly here in the UK.
Structural Insulated Panel or SIP.
Kingspan TEK™ Building System structural insulated panels are fabricated from a high performance fibre–free rigid urethane insulation core, sandwiched between two layers of Oriented Strand Board type 3 (OSB/3). During manufacture, the insulation core of the panels is autohesively bonded to the OSB/3 facings. This composite assembly provides stiffness, strength and calculable responses to applied loads and is compliant to the regulations in the UK construction industry.

Download the Kingspan TEK™ Building System Brochures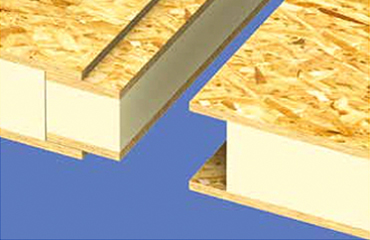 Technical details and specifications for Kingspan TEK™ Building System SIPs products can be found on the Kingspan Insulation website
VIEW DOWNLOADS
Why Kingspan TEK™ Building System
We use the Kingspan TEK™ Building System exclusively because Kingspan Insulation is the market leading UK manufacturer of premium and high performance rigid insulation products and insulated systems for building fabric and building services applications. Kingspan Insulation SIPs are the only Independently BBA pre-approved system manufacturer in the UK. BBA certification is recognised throughout the construction industry as a symbol of quality and is accepted by specifiers, building control, local authorities and insurers.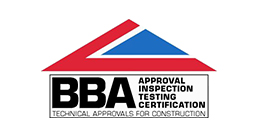 Adaptability, Versatility and Diversity
The SIP system leaves ample scope for individual design. The panels are pre–cut to match a project's engineering and design specifications and a complete kit is delivered to site ready for erection.
This system can be used to create buildings up to 4 storeys in height unsuported, the panels being used to create the walls (load-bearing and non–load-bearing) and roofs of a complete building.
The panels are lightweight compared with brick and block and therefore are ideal for use where heavy construction may not be possible.
As with all construction methods including traditional masonry, a long lasting external weather proofing is a necessary part of walls and roofs constructed using the SIP system. A variety of external finishes can be used from traditional brickwork to a huge choice of different cladding designs, styles and materials, wood finishes and renders. All are useable with SIP construction.
The SIP roof and wall elements can be used individually with other non–SIP system components. For example, SIP panels can be used as a wall system in conjunction with a timber rafter roof or with steel frame or part of a brick and block structure.
In most cases SIPs are ideal for extensions, conversions or additions to existing buildings regardless of their structure type.
Adding Robust Detail for Party Walls
View the new robust details approved with the SIP building system in terms of acoustic transfer between dwellings for wall types E-WT-1 and E-WT-2. E-WT-2 has now been proven with cavity fill insulation to reduce the impact of thermal bypass in the party wall cavity to a zero value in your SAP calculations, whilst still complying with robust detail.